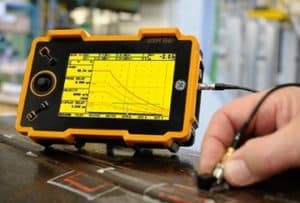 EQUIS is a Leading NDT Inspection company in Coimbatore. We take our projects with great efforts to provide quality in our services and meet our client's expectation to greatest satisfaction. To achieve this we are always hiring competent personnel for the Team, furthermore we always keep updating our facilities with latest and modern equipment's.
Third Party NDT Inspection has a important role in Quality and Assurance for the product or equipment. We are specialized in selecting and applying the appropriate NDT Technology that has to be implemented to get the correct quality results. We provide the correct and best NDT Service that you can count on us.
VISION:
To be the Leader in the Inspection Industry
MISSION:
Ensure Quality and thus Customer Satisfaction
Deploy Highly Skilled Workforce
Implement Advance NDT Techniques
QUALITY:
We maintain Quality Management System to meet the requirements of ISO:9001 2015 Standards to be the Leader in the Inspection Industry
Continuous Improvement process of our quality management system through periodic reviews
Conduct regular training programs for our Technical Resources for continual improvement.
SAFETY:
Always adhere to the HSE Requirements of both the company and clients
Safety and Alertness are imparted to the technical team to achieve safer and better living
Health and Safety Environments are achieved by the combination of Management Staff and Clients